Tag Archives: classical detailing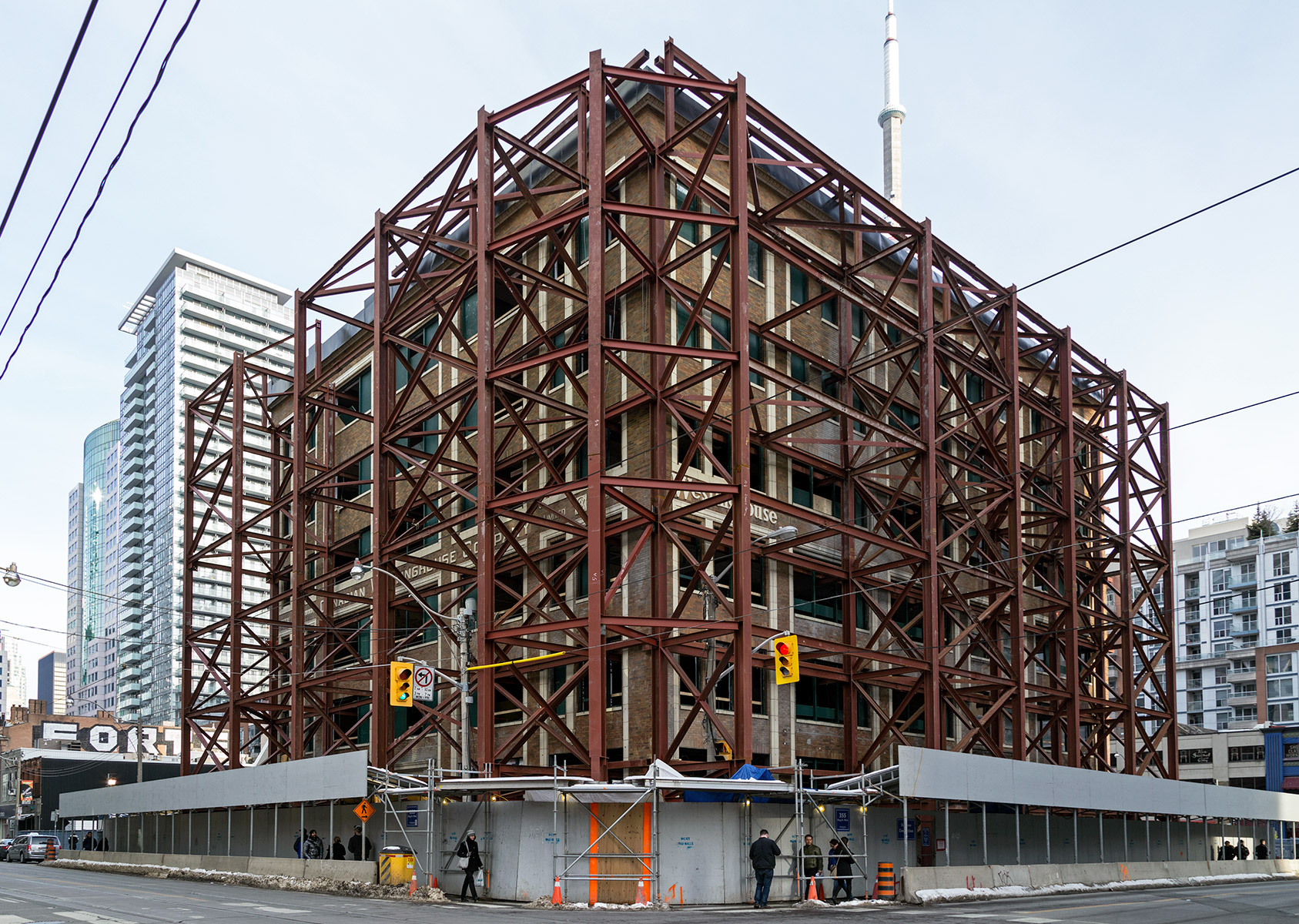 This is a great example of the Commercial Style Architecture, also known as Chicago Style as this form was developed in Chicago after the 1871 fire. It's metal skeleton framing was a new development allowing for buildings of greater height, more floor space and maximum light and ventilation as opposed to the load-bearing brick buildings that came before it. This building has Classical detailing and terra cotta trim – a rare combination in Toronto.
Although heritage-designated, property owners are allowed to develop on site. The building's North and West faces are to be incorporated into the King Blue Condos (48 and 44 storeys) designed by Page + Steele / IBI Group Architects and developed by the Greenland Group. This condominium comes with a Section 37 payment of $1.25 million for public amenities.